Event 

Lighting & Special Effects

MystiQue Sound Solutions employs the latest in lighting system technology. Our LED fixtures along with intelligent controllers provide a complete rainbow of colors along with the ability to strobe as well as perform other functions. The power consumption of this LED technology is significantly less than that of traditional lighting systems, ensuring a superior lighting show while reducing the event's carbon footprint.
"Go Green"
The environmental benefits of using LED lamps are unquestionable! Our durable, high performance 5-IN-1 LED Par Can is as tough as they come, while being incredibly efficient, both from an energy consumption and space perspective. This fixture offers superior color mixing abilities and brightness thanks to its 12* 15-watt, high power 5-in-1 RGBAW LEDs. Since each individual LED incorporates a red, green, blue, amber, and white chip behind a single lens, shadow artifacts and unevenness within the field are things of the past!
MystiQue lighting solutions include state of the art brands and cutting edge technologies that:
Save Energy
Remotely Control DMX Lighting
Provide Intelligent Lighting Consoles
Outdoor rated IP65 Hi power LED fixtures RGBWA
Outdoor rated IP65 Hi power LED fixtures RGBWA/UV
RoadHog 4
Grandma MA
Moving Lights
Christi Crowd Blinders
Atomic 3000 Strobes 208v
CYC Out LED Strobes any color
Co2 Jets
Confetti Cannons
Martin Hasers K1's
 Martin Foggers
AtmosFEAR HEX Jets
Lasers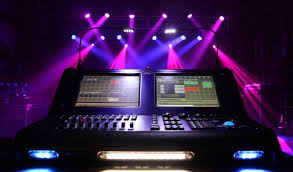 Contact
MystiQue Sound Solutions, Inc.
680 Hale Ave N, Suite 270
Oakdale, MN 55128
Telephone: 612.386.4738