Event 

Staging & Rigging
Whether you're performing for a large crowd or need a portable system for your back yard event, we have staging equipment that is made simple. Requiring no tools, our platforms and supports are made to be easy and efficient for system set-up and take-down.

ADA Rating
Many venues and events require ADA access, which is why MystiQue offers Staging Concepts' ADA rated railing system
MystiQue offers a wide range of staging solutions by Staging Concepts, the industry leader in portable staging equipment. Our superior, all terrain staging product solutions can be customized for any size indoor or outdoor production, large or small. Whether you need portable platforms, guardrails, stair units, barricades or other custom applications, we offer the most advanced professional staging equipment in the industry.
MystiQue takes pride in the appearance of our equipment. Our staging is clean and professional looking, ensuring that it is suitable for the most prestigious events. We have the experience to take your event vision and make it a reality.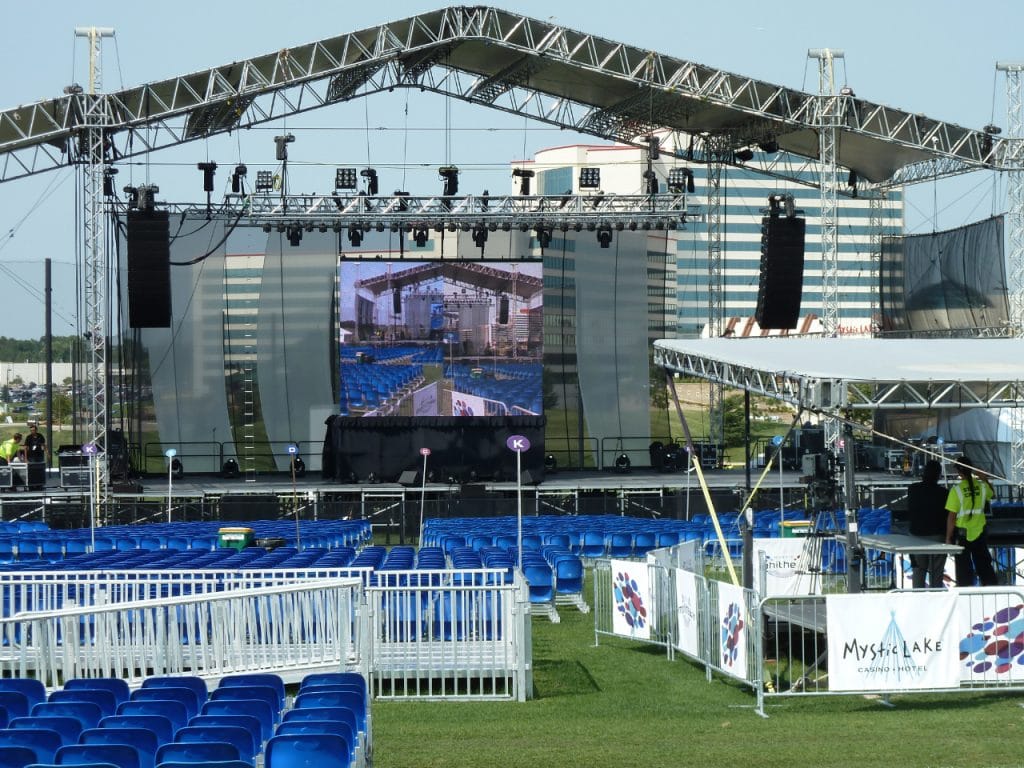 Crowd control barricades provide facility security and spectator safety. Barricades move easily into place and setup without tools. The base floor is tapered (minimizing trip hazard); the top of the wall is rounded (minimizing injury hazard); and is made with a perforated steel that allows visibility and sound blow-through. Units feature a built-in step which allows personnel reach and leverage.
Contact
MystiQue Sound Solutions, Inc.
680 Hale Ave N, Suite 270
Oakdale, MN 55128
Telephone: 612.386.4738