As the State Fair gets into full swing after a year off, all eyes are on the Grandstand and all the big acts lined up to perform this year. Getting a two-week musical event at a big venue off the ground is no easy feat. Neither is putting on a grandstand-sized concert with a headline act for a single night.
If you're planning a big concert with big names and a big crowd, MystiQue Sound Solutions has your back. From professional audio equipment to staging, lighting, and sound production, we can help you put on a phenomenal show.
Setting the Stage for Success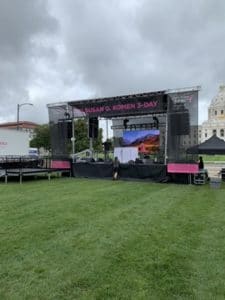 Staging ensures that your musical acts will be comfortable and safe and that your audience will be able to see all the action happening in front of them. If you're a concert organizer, knowing the right type of staging equipment you need can be a challenge. Depending on your venue and the demands of your performers, you may need a full stage, risers, catwalks, and ramps. Some venues have stages you can add ramps and other staging equipment to. But at other venues, you may have to build your stage from scratch.
If your venue happens to have a stage, great! We can help you maximize it by adding risers, ADA-compliant ramps, and an elevated backline. But if you're building a stage from scratch in a field, gym, or other large space, MystiQue Sound Solutions can help with that, too.
Rigging and Lighting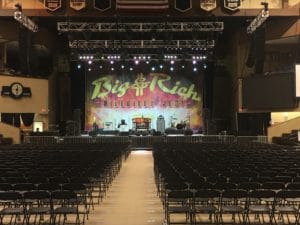 Once the stage is set, it's time to start thinking about rigging. While rigging isn't especially exciting, it is absolutely essential. Rigging equipment provides the support for speakers, lighting, and special effects. In other words, rigging provides the backbone for the success of your show.
Professional Support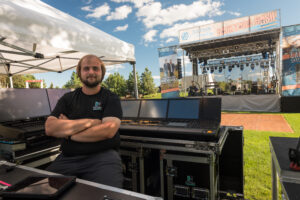 Staging and rigging a concert takes an experienced hand and isn't something you want to tackle on your own without professional help. MystiQue can help you design the rigging for your concert and source the equipment you need to pull off a great show. Get in touch with our team today to get the expert help you need to make your grandstand concert a success.